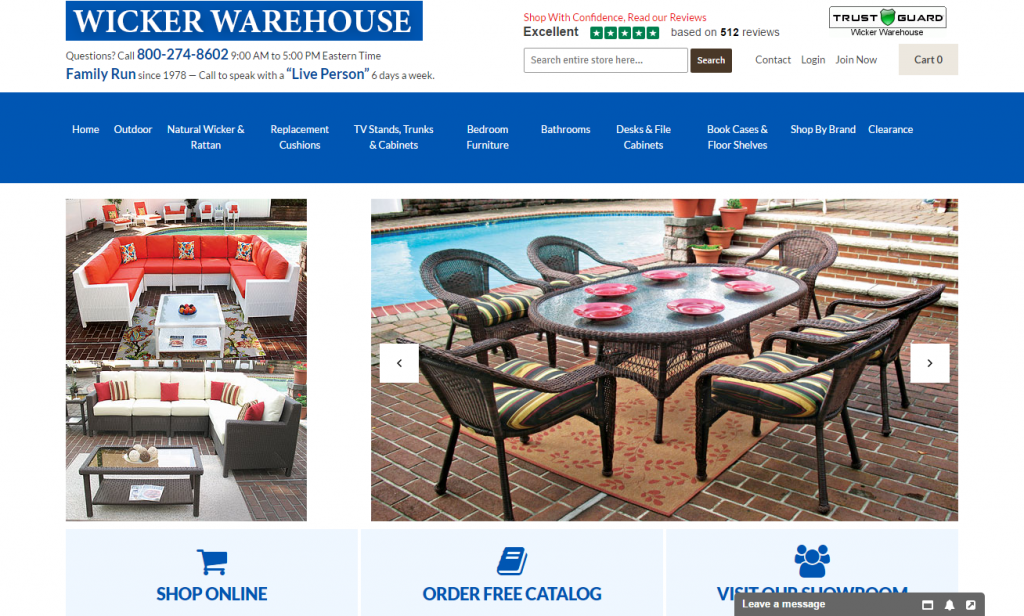 Creating Digital is proud to announce the launch of Wicker Warehouse!  Wicker Warehouse is the leading supplier of all things Wicker, including Wicker Furniture, Wicker Dining Sets, and Wicker Patio Furniture.
Creating Digital helped Wicker Warehouse integrate their onsite inventory management system with Magento.  Creating Digital set the site up to run on PHP 7 for lightning fast server response times, hosting with SSD drives, Redis for caching and handles roughly 50,000 skus and growing.
If you need Magento eCommerce help, reach out to us!  If you need Wicker Furniture, please check out Wicker Warehouse!