Hand over the reins to a team of experts
you can call any time and always trust
"The ongoing support we receive from Creating Digital is critical. It's great to have people who know your business and your website really well. The team is fantastic at quickly fixing any issues and at creating new website features that are better designed than what we had before we started working with Creating Digital, while still fitting in with the style. Creating Digital is very responsive and on top of things. You can go to them for anything you need and trust that it will be done well."
- Caroline Helsen, Director of Marketing and Alumni Engagement, NAF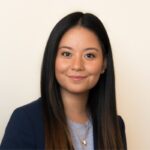 Winner of The Best in Web, Digital, and UX Design from
GD USA
Website maintenance is
a given. Unfortunately,
quality and timely work isn't.
You need full throttle support, not just issue-fixing​
Creating Digital is a trusted provider of website support in New York and New Jersey because we offer proactive services designed to meet your business goals for awareness, lead generation, and sales.
When we say website support, we really mean it
New pages, forms, website features,
pop-ups, or announcement bars?
We build them to fit your site's design.
Whether your business goal is to optimize for product sales, donor signups, or leads, we offer fully managed CRO and A/B testing.
Websites built with WordPress, Magento, or Laravel all require occasional security updates, which
we handle as they come available.
From accidental user issues to
unexpected breakage, a website
(like a house) needs maintenance to
provide the best experience.
Your website's load time can make
or break your business's success
with marketing and PR. We keep it
running fast.
For the most part, your team will
be able to update site content all on
their own, but when you'd prefer,
we're happy to edit things for you.
Talk with us about your needs and wants
1 to 3 hours per month
for fixes and updates.
5 to 20 hours per month for
fixes, updates, and new builds.
30+ hours per month for
fixes, updates, new builds,
and optimizations to
increase sales and leads.
100+ hours per month for
fixes, updates, new builds,
and optimizations to
increase sales and leads.
- Stephanie, DeBragga.com
- Bob, Founder, WickerWarehouse.com
The best web
support in New York
and New Jersey
Don't try to update or optimize your website all on your own. Why? Any website maintenance project nearly always requires different skills from the last one. Maybe one month, you need a designer and a developer. The next month, you need a designer and an SEO specialist. And at the same time, you often need a CRO specialist, a copywriter, and UX expert to set up your A/B tests.
We offer the right person for every job. When you work with Creating Digital for website support, you get guaranteed access to our team of experts in these fields and more. This way, you can ask us to do something without getting stuck in the details of implementation. Even better, for our medium and enterprise monthly plans, we proactively help you utilize our expertise and your bulk of hours to achieve real business goals, like converting direct traffic into email subscribers or increasing shopping cart value.
From the results we drive for our clients and ourselves, we know just how important a website property is. Creating Digital serves businesses and organizations in New York, New Jersey, and surrounding states.
We rely on years of experience and an excellent leadership team to offer beautiful code and proven design. Most importantly, our core focus is always (no matter the project) on driving business results and adding to your revenue.
Why choose
Creating Digital as your
website support partner?
Because we respond quickly and get things done right the first time.
Work with New Jersey web designers pre-vetted by local marketing executives and entrepreneurs from companies you trust.