We help established businesses
experience even more success
Explore what our digital team can do
"We work with Creating Digital again and again because of the responsiveness of support and communication we receive. They're incredibly transparent and proactive, and both their technical and design work are of a caliber we can't get anywhere else. Especially compared to other NYC agencies, the value that we get from working with Creating Digital exceeds expectations."
- Gerry, Director of Technology Operations

Convert customers and satisfy stakeholders with website design that drives leads and sales. Couple beautiful branding with simple UX.
Enjoy a stress-free web development experience from technical experts in Laravel, Magento, WordPress, ecommerce development, and API development.
"The ongoing support we receive from Creating Digital is critical. It's great to have people who know your business and your website really well. The team is fantastic at quickly fixing any issues and at creating new website features that are better designed than what we had before we started working with Creating Digital, while still fitting in with the style. Creating Digital is very responsive and on top of things. You can go to them for anything you need and trust that it will be done well."
- Caroline Helsen, Director of Marketing and Alumni Engagement, NAF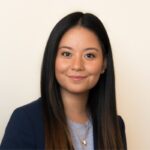 Rely on your new web team for proactive updates, routine maintenance, and conversion rate optimization to make your site more successful over time.
ROI from digital marketing channels proven to work well for established businesses that have vetted offers. Drive sales with SEO, PPC, content marketing, and more.
- Stephanie, DeBragga.com
- Bob, Founder, WickerWarehouse.com
Work with New Jersey web designers pre-vetted by local marketing executives and entrepreneurs from companies you trust.